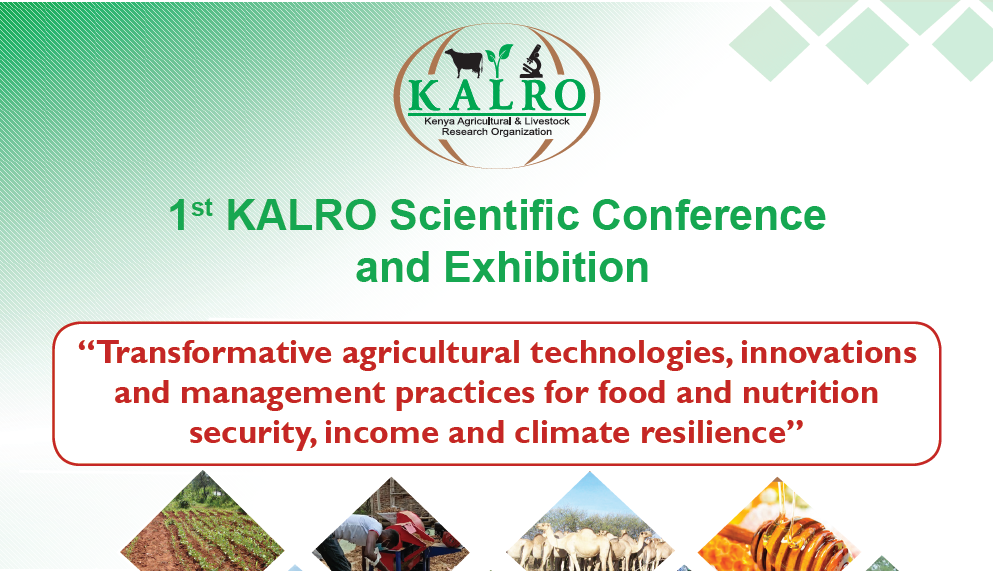 KALRO Headquarters Complex
Kaptagat Road, Loresho, Nairobi
The Kenya Agricultural and Livestock Research Organization (KALRO) announces the 1st KALRO Scientific Conference and Exhibition. The conference has been organized in collaboration with other stakeholders in the agricultural sector and provides an opportunity for sharing of recent transformative technologies, innovations and management practices.
The Africa Agribusiness and Science Week (AASW) in April 2023 is the continent's MUST-ATTEND Science-to-Business platform for SPONSORS AND OR EXHIBITORS as it provides a one-stop platform to develop relations, exchange knowledge and assess opportunities

The 7th African Conference of Agricultural Economists & 60th Annual AEASA Conference, set to take place in September 2023 in Durban, South Africa, will focus on the theme "Through Crisis: Building Resilient Agri-food Systems in Africa".